+3 more images
220cm x 220cm Washable Renaissance Square Rug
This rug is currently unavailable.
Get notified when this rug is back in stock!
Product Details
SKU #: 33166494
Size FT: 7' 3" x 7' 3"
Size CM: 221 cm x 221 cm
Primary color is Sea Salt White.
Colors in this rug include: Sea Salt White, Black, Blue, Yellow, Orange.
Pile Material: polyester with 100% cotton backing foundation for extra durability and ultra softness
Pile Height: 1/8"
Made in: Turkey | Collection: Renaissance
Timeless looks on washable rugs
Quick and easy to clean in your washing machine
Must-have for high traffic or messy areas
Avoid expensive professional cleaners
So Fresh & So Clean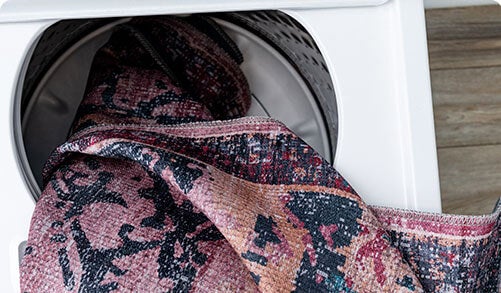 Quick & Easy to Clean
Choose washable rugs for the easiest clean. You can wash the entire rug in the washing machine using cold water and a mild detergent. We recommend hanging to air dry.
Perfect for Kids & Pets
With a washable rug, you can have the rug of your dreams. Water and stain-resistant, washable rugs are perfect to handle all of life's messes.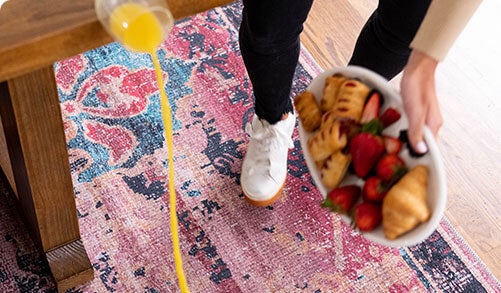 Durable Construction
Made with a premium soft, durable pile and cotton backing, washable rugs are the best low-maintenance choice for your high-traffic areas.
Unique Designs
You no longer need to sacrifice style for function, you can have it all. With one-of-a-kind looks and the ease of cleaning, they're equally stylish and convenient.